Tobbell Films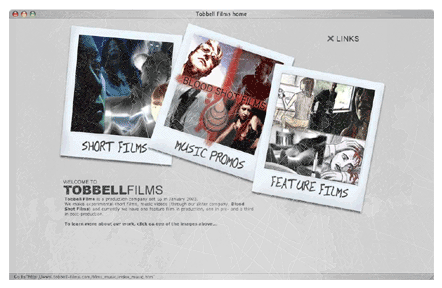 Tobbell Films is the website of up-coming director and writer Tobias Tobbell. His company have produced two short films, one of which was shown at the Edinburgh film festival 2003.
I was asked to create a central portal that would function as an introduction to the film company, and link to sites for each of his films. I also designed and built the site for his first film, "Sweet Sayuri". This featured an ASP content management system, and an implementation of the Automatic Gallery application.
Development of the website was handed back to the owner in 2003. The current version is online and available to view at www.tobbell-films.com, and features many aspects of my original design.